Find The Right Full Service Agency
To find the right full service agency for your business is not easy. Since there are hundreds of marketing agencies to choose from. If you are looking for a full service marketing company to help you with your overall marketing; just fill in the form to the right and we will get you quotes today!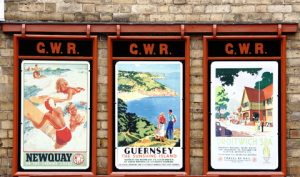 What Should You Look For?
The main thing to consider when trying to find the right full service agency is their experience. Do they know your industry? Do they have a background in your sector? Having worked in it in the past, or currently with current clients?
Marketing is all about communication, how can an agency effectively communicate something they do not fully understand?
The next thing to consder is location. A visit is always wise and certainly if you are spending tens of thousands of pounds with them it is essential. Meeting the team, checking out their offices, talking through their understanding of what is needed are all components to the success of the campaign.
What Services Do They Really Cover?
It is what it sounds like, a complete service. If the agency outsource anything, then they are a marketing consultancy. You need to find the right full service agency that can handle all your marketing.
Comparing Prices
The UK has hundreds of full service marketing companies, ranging from start-ups to top marketing agencies in London. Choosing the right one is difficult and does need an element of time dedicated to reviewing suppliers based on the following:
Experience – Do they know your market/sector?
Location – Can you meet them regularly?
Price – How do they compare to other agencies?
Shopping around for prices is very wise (certainly since the 2012 budget was passed). To ensure that you are not overpaying for marketing support and adding to someone's holiday fund. Don't just go onto google and go with the top agency.
For free advice and quotes to help you find the right full service agency, just fill in the form opposite.
Helpful Links