PR For Fitness Companies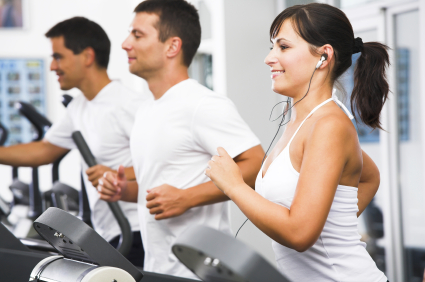 PR for fitness is very popular at the moment due to the ability to target it and the fact that it is affordable. The issue is that with so many public relations companies in the UK, finding a suitable one is difficult. We always advise to use agencies that have done PR for fitness businesses in the past.
Just fill in the form to get free advice and quotes from 5 local PR companies that know the fitness industry.
The fitness industry is growing rapidly in the UK as the nation moves towards improved awareness of lifestyle and health. More fitness centres and gyms are starting up and membership on the whole is going up.
Personal training companies are flourishing as an extra resource for people who feel they need additional motivation and support on a one to one basis. Growth in Les Mills classes such as body attack, step and pump are popular. Zumba classes have also made a big impact as people opt for classes rather than a gym workout.
Marketing For Gyms
Websites do play an important part in marketing for the industry, but are reactive.
As the fitness sector grows, the need for more aggressive marketing is growing increasingly more important. Marketing for gyms is very important, and the media is a big part of this.
Media For The Fitness Industry
Most fitness companies start off at the bottom, as one or two fitness coaches that decide to go it alone, and offer PT sessions (personal training); as such, funding for marketing is difficult during the early days. Fitness companies help provide certification to new fitness coaches.
Public relations is a great marketing tool for these smaller companies to use, as generally speaking it is very affordable, very targeted and brings great results.
Public relations is all about spreading a message; and as most work in a restricted geographical area, the media message can be directed to local advertising mediums, such as on-line directories and local newspapers.
Choosing An Experienced Agency
The issue facing fitness companies, is that there are so many media companies to choose from. Top PR agencies in London that work with global businesses around the world, freelance consultants that work from their homes. So how do you select the right one to work with?
The main factor to consider is the industry experience, do they know anything about fitness marketing. Have they previously worked in the fitness sector; and do they have current clients in the industry? Choosing an agency that knows the fitness industry is only logical. If they have worked with gyms before, for fitness clubs in hotels, for health food products, they would then be in a better position to represent you in the media.
They will know the media publications to talk to, know the contacts with health magazines such as:
Since they know the contacts and media groups to talk with, they should be able to get quicker results and more effective press coverage.
Your Budget
Most media agencies are happy to take on smaller projects and grow with them into larger media campaigns.
PR prices can be as little as a few hundred pounds a month, and then over the course of time grow into more as your business grows, and the need for additional media exposure develops.
Media spend can be controlled by you, so that the media exposure is relative to the budget. This is great for smaller fitness businesses as they will not overspend, and can turn the tap on or off over the months they are using it.
Compare Multiple Quotes
It is wise to shop around and compare quotes. As a price comparison website, we always encourage shopping around for quotes, as all agencies set their own fees. PR for fitness companies does not need to be expensive, fill in the form to get quotes and you will see.
Further PR Articles