Online PR
Looking For On-line PR Support?
Online PR has exploded in popularity over the last few years, with the growth of numerous press release websites. Website such as
Newswire
and
PRweb
are popular for online PR. However, not everyone can do online PR themselves. First, it is time consuming, secondly it needs 'a hook', something newsworthy that your audience want to know about. Just fill in the form to get quotes from 5 local
PR agencies
that know your industry sector.
What Is Online PR?
Online PR is about spreading information and communicating a message to a specific audience via the internet. Any large business or group, and even celebrities, have PR operating. To keep the media channels informed about what is happening in their sphere, any updates to the business/policy or plans, that they want to be made known to the general public. Many businesses will use PR agencies to create an illusion, or to steer media focus. For example, fast food companies often get bad press for health issues and nutrition like
McDonalds
. However their PR is aimed to create a positive impression. Through
advertising
happy smiling, slim, healthy looking people of all races and ages sat enjoying healthy looking food in their restaurants. Online PR can be used to create a good and positive spin by informing businesses or consumers about news, information or hype. It can also be used to reinforce your brand through
brand awareness
.
Why Use Online PR
Instead of articles being chosen by journalists via the traditional distribution routes, they are picked up on the internet via search terms. Your press release, once it is sent out is picked up by thousands of news websites, search engines, blogs, internet forums and now social media websites. This brings massive coverage potential, giving thousands of links within a very short period of time.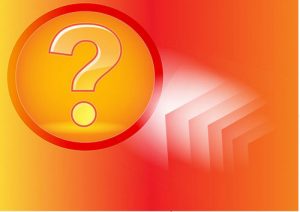 The other strong point is that the press release will always be on the internet. It will continue to be read and indexed, as opposed to a traditional PR article, which is thrown away within days and forgotten about.
Advice For Companies
News content needs to be informative and newsworthy. Many businesses have used the exposure for blatant advertising, which can create a negative response. As long as your news release is newsworthy and informative – it is good news. The press release does not have to be anything life changing, just something worth telling the world about. It could be a new member of staff, a new service, a new product, or merely new offices. For
celebrity PR
it could be an engagement or a divorce. Doing regular press releases will get your name regular steady coverage, so anything from 1-2 press releases a month is a good thing to do.
How much does Online PR cost?
Online PR can be very affordable and many small companies have successfully used it in the early stages of operating to launch their businesses. It is advisable to search for different
PR prices
as different PR agencies will charge different prices for handling campaigns. There are sites that offer free press releases, so if you are feeling brave you can attempt doing a press release yourself. The advice we would offer, however, is to at least talk to a PR agency first so that you get the best advice. There is no obligation if you complete and submit our form. As a
price comparison website
, we want to help you to find the best online PR support, for the lowest price.
Further PR Articles