50 Corporate Event Ideas
Consider Some Corporate Event Ideas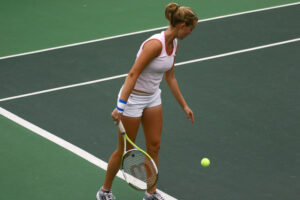 Why do we like corporate events? They are a fun way to bring business and pleasure together in a controlled way. To treat client to an event with your sales team, or to treat staff for a job well done.
If you want to talk to a corporate hospitality company about doing something fun, active or crazy, just fill in the form.
Be A Kid For A Day

1/ Paintball – Run around the woods shooting each other
2/ Laser Quest – Not as much fun as paintball but less painful
3/ Orienteering – Find your way from one point to another.
4/ Goape – Swing from trees, have an adventure!
5/ Egg and flour fight – Sounds fun right?
Food!

6/ Mad Hatters Tea Party – Afternoon tea with a twist
7/ Cake Making – For those with a sweet tooth
8/ Cooking Class – It is like bake off in the office
9/ Eating Competition – 1-2-3 eat
10/ Breakfast – The most important meal of the day
Drink

11/ Wine and Cheese paring – Why not
12/ A brewery tour – Always time for another beer
13/ Whiskey tasting – Nosing for floral notes
14/ Smoothies – Part of your five-a-day
15/ Tea tasting – Very English
Exciting

16/ Swimming with sharks – They do not like the taste of humans
17/ Sky Diving – It is safe really
18/ Bungee – 3-2-1
19/ Tank Driving – Something for men and women
20/ Hot Air Ballooning – Don't look down
Excessive

21/ A weekend in Vegas – Fun if you enjoy gambling
22/ A trip to Disneyland – We all love Mickey Mouse
23/ An afternoon on a yacht – Sail in style
24/ A highland retreat – Enjoy the beauty of Scotland
25/ Hire a villa on a Greek island – We're all going, on a holiday.
We are half way through our 50 corporate event ideas – are you inspired?
Themed Events

26/ Jurassic Park Party – Who does not love a dinosaur
27/ Moulin Rouge – Welcome to the circus
28/ Super hero – Superman, Spiderman, the list goes on
29/ A Villains Party – All the baddies you can think of!
30/ Country Party – Pick a country in the world
Water Events

31/ Pool party – Lets get wet and have fun
32/ Water-skiing – Perfect for the summer
33/ A Spa weekend – There is a pool
34/ Giant Inflatables – Love those things
35/ Paragliding – Get towed by a fast boat
Adventure Events

36/ Horse Trek – Get outdoors and smell the country
37/ White water rafting – Just another boat ride
38/ Life size table football – Pretend you are the players
39/ Fruit picking – dangerous stuff
40/ Zorbing – Get in a big ball and off you go down the hill
Sports Events

41/ Go Karting – Who will win?
42/ Day at the races – We all like a flutter
43/ Corporate Golf – Fore!
44/ Punting – Similar to the white water rafting, just slower
45/ Gliding – A real sense of freedom
Giving Events

46/ Clean A Park – Pick up rubbish and cigarette ends
47/ Help the homeless – Lots of them around, distribute drinks and food
48/ Sponsored walk – You can walk or run
49/ Help a local church – The church is always in need of local support
50/ Fasting – How long can you go without food?
Enquiry for Corporate Events Today
We want to help you find the right events company for your business. The costs from event companies can vary, so we want to help you compare quotes. There you are, 50 corporate event ideas to reflect on. Popular corporate events like football and rugby are boring, consider something new. Something for everyone and not all are expansive. How can you inspire your team? How can you stand out in your crowd?