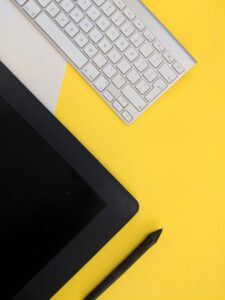 Quotes From Graphic Designers
One of the main areas of marketing is graphic design.  This is used for producing artwork, logos, typography, photographs and illumination.  
A history of graphic design can be traced back to the prehistoric period with cave art.
There are hundreds of graphic designers in the UK, so finding the right one for you is why we are here.  No-one has time to trawl through the hundreds of pages on google to find the right partner.
What does a graphic design agency do?
They work with you to visually communicate your message to your audience, whether that be through your logo, the look and feel of your website, or through advertising graphics, to name just a few examples.
Choosing the right agency is vitally important to gaining and retaining customers, as first impressions are very important – especially in today's fast moving world, with many brands vying for attention.
A good designer will be able to work closely to a brief, in order to meet your wider marketing objectives, whilst also being able to offer creative input to meet your goals if you do not have a clear brief in mind.
What Services Do They Offer?
Broadly speaking, they should be able to meet your requirements for any graphics based project that your business needs.
But what is graphic design, what does it involve?
This would cover areas such as:
They should also be proficient in producing animated images, typically used in display advertising on the internet.
Do I Need An Agency Or A Freelancer?
If you're looking for a one-off piece of work, such as a logo or a banner, then you'd be best suited seeking quotes for a freelancer. On the other hand if you need ongoing design work, or a complete corporate ID, you may be best suited to hiring a graphic design agency.
Provide some details of your requirements and you'll receive 5 free quotes from the most relevant designers who are keen to work with your business.
All graphic design agencies are independent businesses, therefore set their own fees.  For this reason graphic design prices will vary considerably.  From top graphic design agencies in London down to freelancers working from home.  It is wise to shop around and compare prices.
Just fill in the form to get free advice and quotes from local graphic designers that know your industry sector.