Win a free marketing audit by an award-winning agency!
Did You Need A Website Audit?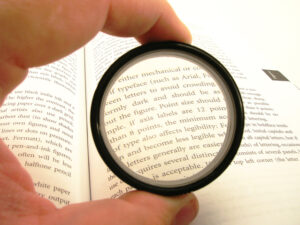 Marketing Quotes are giving away a free, impartial, no obligation website audit of your online marketing activity from top digital agency atom42 based in London! The agency will analyse your digital marketing strategy and identify key areas to help boost your performance.
If you're the lucky winner you'll be asked to fill in a detailed questionnaire.
This will cover aspects of your business that will allow the agency to assess where you're at and advise how you may be able to improve. You'll then be presented with a written assessment and top tips on how to grow your business online.
Why Have A Website Audit?
A website audit is necessary every once and a while, in order to get feedback on your website as a whole:
What is the design like?
Does YOUR message come across clearly right away?
Is the website slow to load?
Is it mobile friendly?
Does it look modern/dated?
These are all questions you need to be asking (annually) about your website. As technology develops, as seasons change, as trends change, a website can look tired.
Website design technology also changes. Platforms like WordPress spring up which make the design process easier to navigate.
> Simply click here to be in with a chance of winning
Good luck!
Entries must be submitted before 1st September.
Terms and Conditions

The draw will be made by Marketing Quotes
The winner will be notified by email or phone. Reasonable efforts will be made to contact the winner. If the winner cannot be contacted, or are unable to comply with these terms and conditions, Marketing Quotes reserves the right to offer the prize to the next eligible entrant

The prize will consist of a printed document which will give a summary of the companies current position in the digital space, as well as key recommendations to improve. Due to the nature of the competition we cannot specify details of the document as it will vary depending on the winner chosen
In the event of any dispute regarding the conduct or prize of the Competition, or any other matter, the decision of Marketing Quotes shall be final and unchallengeable and no correspondence or discussion shall be entered into, comment issued, or reason given in respect of any decision made
Marketing Quotes will use any personal information that you provide with your Entry for the purposes of the Competition and for marketing purposes including the distribution of regular email updates or newsletters. Any personal information relating to entrants will be used solely by us in accordance with applicable data protection legislation