Choosing A Search Engine Optimisation (SEO) Specialist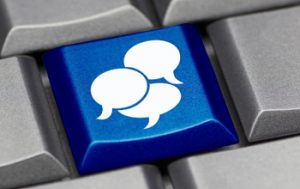 Choosing An SEO Expert
Choosing an expert can be difficult, as there are thousands of SEO experts around the UK. Many agencies claim to be the 'number 1 optimisation company in the UK'. Or a top google preferred partner to encourage you to go with them rather than the next agency. Added to this is the number of SEO firms outside the UK that are offering cheap optimisation taking half the time. How do you find the right one for you?
How To Choose A Specialist
Probably the first thing to do is to see where they appear if you type in 'search engine optimisation' into a search engine. If the agency/freelancer is not on pages 1,2,3,4,5 etc. then they are probably not very good at optimisation. The other angle could be that they spend so much of their time doing optimisation for their customers, that they do not do their own. A tricky one, as the reason is a credible one. The same could be said for website designers; many say they have not updated their websites because they spend so much time working on clients websites.
Check Their Page Rank
When choosing an SEO expert, you need to check their website page rank. If they have a low page rank (4 or less) then chances are, they are not a genuine specialist. If they are good at optimisation, then search engines will rank their website well, this is due to it being trustworthy.
Optimisation Takes Time
One thing to remember is that it does take time. It is difficult to measure the effectiveness of an search campaign as it is very much in the hands of the search engines and how they react. A change can be made however it may take a few weeks to take effect and be picked up. optimisation can be monitored using google analytics, to track the number of visitors that visit your website, the average amount of time visitors spend on one page, what pages are least visited. Using analytics can give you a feel for the progress that is being made on a month to month basis and if the SEO companies are worth their salt. We have provided more information on choosing an optimisation company for specific locations and businesses below:
Further Search Optimisation Articles