Responsive vs Adaptive web design
Responsive Web Design
'Responsive web design' is a big buzz word right now – not only among web designers, but also within the marketing sector. Compared to some buzz words that go out of trend, it is fundamentally transforming the way websites are built. It involves clever technology and can further help the online success of your business.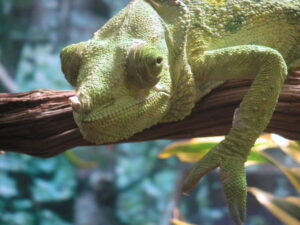 The definition of responsive web design:
The key to remembering the definition of responsive web design is simply within the name. They respond to their environment. So whether you're viewing a website on a laptop, tablet or your mobile, your site will appear as it should without suffering the implications that different screen resolutions can bring (e.g. zoomed in content, pixelated images etc.). It involves using multiple fluid grid resolutions which means that percentages are used in determining key aspects such as width rather than fixed measurements. This technique helps the screen elements to resize automatically according to the device you're using.
What is adaptive design?
With adaptive design, you can send completely different versions of your site dependent on device while still using the same URL. It's a lot more complex and expensive to work with but it does put you, the designer, in control of how your design changes for each device by creating a predefined set of layout designs.
Why Is Responsive Web Design Important?
There are many benefits of using responsive web design. For example, more and more people are taking to mobile surfing and if you're receiving a large amount of traffic from mobile, it's important to provide the best user experience that you can. This is easily achieved using responsive design.
Also, responsive design is recommended by Google and every business owner who has taken their business online will know how important this dominating search engine is for online success. Many business owners have also reported an increase in conversion rate with responsive design.
Does this mean adaptive web design is bad for my business?
Not necessarily. It's important to note that both adaptive and responsive web design allow users to view your website on mobile devices and other screen sizes. The key difference is that with adaptive website design, you have a predetermined set of screen sizes and the risk is that it may not display in the best possible form to users who are viewing your website on different devices.
It allows your website elements to fluidly change to suit any screen size. This helps to minimise the amount of scrolling, zooming, and effort during a user's engagement with your website.
Can Responsive Web Design Not Be Right For My business?
If Google analytics shows that a large proportion of your traffic is coming from older browsers, adaptive web design may be better as it is more compatible with older browsers. Also, if your website relies heavily on imagery, you may not want to use responsive web design as this can cause pages to load slower, hence working against you in terms of user experience.
Some also argue that it is better to have a separate mobile site to truly give your potential consumers what they want rather than using one type of content and design across diverging media platforms.
How do I decide between adaptive and responsive web design?
If you're finding it difficult to make a choice, why not consider reaching out to a professional web design agency? You'll be able to talk through the best options for your website as well as getting an idea of the work required and the cost that each may involve.
Should you want to contact agencies near you, simply fill in our quick form. Top agencies will receive your query and come back to you with 5 price quotes so that you can save time and money when comparing. Our service is free and there is no obligation to choose an agency.
See more tips for hiring a web agency