SEO For Restaurants
If your restaurant needs support in gaining more internet visibility, then SEO is what is needed. You are best talking to SEO companies that have experience in doing SEO for restaurants rather than any old SEO agency. Just fill in the form opposite to get a few free quotes and advice today from SEO agencies with experience in doing SEO for restaurants.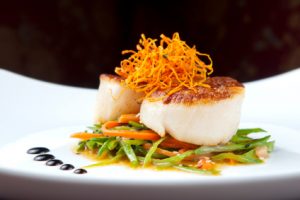 Why Do Restaurants Need SEO Help?
Restaurants need to appear on internet searches, mainly because more and more people will search for Restaurants online. Restaurants can rely on repeat business, and people just coming in on the off chance. But internet visibility is important in order to capture the market that is researching for something specific. Whether you are a chain restaurant like Nandos or Ask, or independent restaurant like the Mayflower.
Competition is the main factor, as there are so many restaurants and eateries around, each one is pushing to get the most internet visibility as possible and organic viewings are better than paid ones.
Selecting An SEO Company For A Restaurant
There are thousands of SEO companies around the UK, each one of varying skills and experience. However not all have done SEO for restaurants in the past. It is advised for restaurants to use a local SEO company, one that can visit the restaurant and get hands on experience of what it is like, the atmosphere, the food etc. Also one that has got experience of doing marketing for restaurants will only add benefits rather than an SEO company that has only worked with medical companies.
Why Not Get A Quote?
If you would like to get some free advice or quotes from SEO companies with experience in doing SEO for restaurants websites, then just fill in the form above. All SEO agencies set their own fees. so SEO prices will vary significantly.
Useful Links