Marketing For Tradesmen
Why Marketing For Tradesmen & Tradespeople Is So Important In The Post COVID World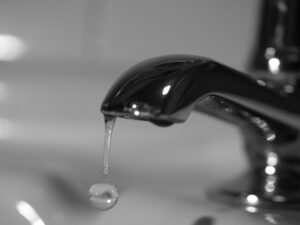 Since March 2020, we have been told to 'stay at home to protect the NHS'. We have been told to work from home where possible, and this means that we notice jobs that need to be done. Enter the tradesmen/tradeswomen.
Fences that need to be fixed. Plumbing that needs to be fixed. Kitchens that need to be fitted. Central heating that needs serviced (with the cold winter of 2020-21). Carpets that need changed, floors that need fitted, the list of jobs goes on and on.
Tradesmen are in demand in 2021 therefore your competition is going to be higher than ever. You are in demand yes, but are you capitalising on it? Can you bring on extra staff to cover the jobs, or are you too busy (for now) turning potential work away.
Are You Marketing Yourself Sufficiently?
Most tradespeople (to be politically correct) are either sole traders, or operate a very small team, the marketing is an afterthought in many cases due to things being busy most of the time.
However to cast aside your marketing is dangerous, as I am sure Alan Sugar would agree.
The wheels of marketing should always be turning, your business need to grow, not just to 'chug on'.
What Is Your Website Like?
We have heard it before, that your website is your 'shop window'; we live in the digital world, people are not going to just call you from the yellow pages, they will look for your website.
A tradespersons website should showcase your brand, show your staff, give a history or overview of your services. Pricing should be clear and the website should be able to communicate trust.
There are lots of 'dodgy' traders out there, gypsies offering cut price services only to fly tip any waste a few miles away. Traders without any experience that appeared on 'Rogue Traders' from time to time that do botched jobs just for quick money.
Your website needs to communicate you are trustworthy.
Is your website on 'Check-A-Trade' and showing testimonials of happy customers?
Do you use social media platforms like Linkedin and engage with your customers?
Do You Market Your Website?
Appearing on the search engines is important if you want to be found, post COVID you cannot just rely on word of mouth to get new customers. Your competition is growing as demand increases for good tradespeople, and you want to ensure your future growth now lest you should fall behind your competitors.
Do You Advertise?
Advertising covers a whole multitude of sins. This could be advertising in the local press, PR in national magazines or even billboards.
Back in the day of sporting events, many tradespeople would use sporting events like local football stadiums to advertise their roofing service/plumbing service/tree surgery etc.
Consider Successful Tradespeople
The plumbing business 'Pimlico Plumbers' is an example of a successful trademans brand. They started off a small business and grew and grew. As you know they were all over the media in 2020 (using PR) therefore using marketing for tradesmen in the right way – to grow their brand.
Be Creative With Your Marketing – It Does Not Have To Be Expensive
Certainly with COVID, marketing these days is going to be different. You need to adapt your business accordingly. We have seen many large companies crumble as well as freelance companies (Debenhams, Top Shop, multiple wedding freelancers) so you need to f'uture proof' your company now for later.