Website Design for Tradesmen
Website Design For All Tradesmen Is Essential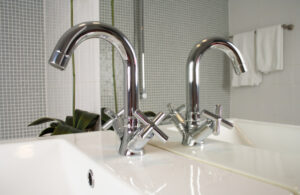 Whether you are a one-man band just starting out in business for yourself or part of a large, well-established firm of master tradespeople.
Promoting your services online could make a huge difference to the amount of new customers you attract. The first thing you need to do is to locate a team of web designers that can help you to do this in an effective manner.
Finding a design team that not only understands your marketing needs perfectly. But is capable of translating them into a highly effective website is not a simple task but with our help, it can be achieved quickly and efficiently.
Having a modern site is essential, even if it is a basic website.
Rather than spending time on google looking for an agency, just fill in the form to get quotes on website design for tradespeople.
Local Creative Agency
We always advise working with a local creative company. This gives a chance to meet up with them and brainstorm ideas.
At the meeting the agency can really get to know you, get to know your brand and business. Many agencies shy away from meetings, as they take up time. But for you, you want to ensure that you are getting as much value for money as possible.
Industry Experience
Website design for tradesmen really needs to be done by an experienced agency. If you are talking to designers that have a strong portfolio in design for sports companies, it does not make sense.
The designer really needs to have a background in tradesmen's industry. If they are going to clearly communicate your brand, there needs to be a certain level of understanding.
Compare Multiple Quotes
One thing to keep in mind when considering web design for tradesmen is that all agencies are independent. All have their own fee structure and website design prices will vary considerably.
As a price comparison website, we do encourage you to shop around. We want to help you get the best possible one, for the lowest price.
Further Web Design Articles