Pay Per Lead Telemarketing
Have Your Considered Pay Per Lead Telemarketing?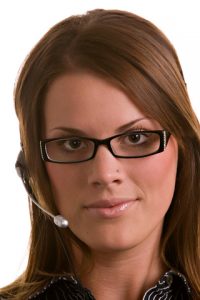 Pay per lead telemarketing is becoming a popular request from companies rather than traditional telemarketing. A quick search on Google will show that there are hundreds of telemarketing companies in the UK to choose from.
As the recession causes more companies to rethink their sales and marketing strategy, so to are companies looking for more guarantees with their marketing efforts.
More businesses are asking about payment on results (or commission based work) or another route that may be less risky than paying for telemarketing on a day by day basis with the risk of nothing to show.
Pay per lead telemarketing is something that has grown as the recession as deepened, a kind of response to the call by businesses for results based telemarketing.
How Pay Per Lead Works
Traditional telemarketing is based on either a monthly contract (which is now quite unusual) or a day rate for telemarketing.
Pay per lead is based on the charge per lead provided. No additional fees except on qualified sales leads that they pass over to their clients.
This is a low risk form of telemarketing, however, there is still the risk of the leads not converting into business.
Problems Of Pay Per Lead
If a telemarketing company generates 10 leads for their client (and charge £250 per lead) this means that the client spends £2500 on 10 qualified leads.
However if none of the leads convert into business, then that is £2500 that has been spend without a return.
Benefits Of Pay Per Lead
As long as prospects are qualified and meet the right criteria, then pay per lead telemarketing is a good option. Not all leads are going to turn into business, sales always has and always will be a numbers game, pay per lead telemarketing is not going to change this.
Sales leads that a telemarketing company pass over should (hopefully) be well qualified and have a good conversion ratio, so returns should be good.
What Would It Cost?
Telemarketing prices do vary from agency to agency, and this is no different with pay per lead telemarketing.
Normally agencies would look at average order value to determine how much a lead is worth, and then set the price accordingly. It could be £25 a lead, or £500 a lead depending on the product or service the lead is generated for.