SEO For Accountants
With over 2,000 SEO agencies in the UK to choose from, finding one that has experience in working with accountants can be hard. We can help your accountancy firm solve that problem as we know hundreds of SEO agencies that offer SEO for accountants.Just fill in the form to get quotes on SEO for accountants.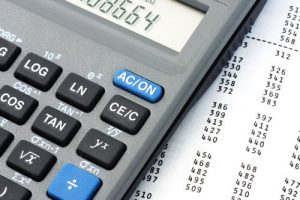 Why Do Accountants Need To Use SEO
There are thousands of accountants around the UK, so being found by your potential customers is very hard. Bearing in mind that web searches also bring up search results such as 'accounting software' or 'accountancy courses' this only adds to the problem for your website being found on local or national internet searches.Most accountants tend to work with clients that are local/semi-local so that meetings are fairly simple to arrange in order to run through the annual accounts or have review meetings etc. For this reason, accountants need to have their websites appearing for local searches ('accountants in Solihul' for example) and not being lost in the sea of websites that there are on the web.
Choosing An SEO Company For An Accounting Website
From the many thousands of SEO companies that there are around the UK, it is strongly advised for accountants to select an SEO firm with accountancy experience. One that knows about
marketing for accountants
and has done SEO for accountants before (successfully).Many
SEO companies
claim 'UK's top SEO company' or similar claims, making choosing a suitable SEO agency difficult. However selecting one that has done SEO for accountants (successfully) in the past is possibly the best way to find the right SEO partner. Many go for 'we are a
google preferred supplier
' but this is no guarantee of them generating you results.
Compare SEO Costs For Accountancy Websites
Shopping around and comparing quotes is something that is important in today's world, as SEO companies are all profit making (and need to pay for staff, houses, holidays, cars etc.) it is necessary to ensure value for money. SEO is a hard thing to qualify, SEO takes time and hard work; but getting value for money is also very important.Comparing quotes from 3-4 SEO companies that have done SEO for accountants in the past should provide the best one for doing SEO work. All
marketing companies
set their own fees, so it is essential to compare quotes.For free advice and quotes from SEO agencies for accountants, just fill in the form above.
Further SEO Articles