SEO For Financial Companies
SEO will increase the visibility of your financial website, but you need to talk to an SEO agency that has experience in doing SEO for financial companies. Just fill in the form opposite to get free advice and quotes from SEO companies that know about financial marketing.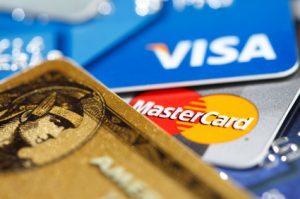 Do Financial Companies Need SEO
The financial sector is very wide, diverse and highly competitive, certainly during times of recession financial businesses are under pressure to produce results. More people around the UK have less disposable income, and those that do have money are being cautious with it; making the financial sector a difficult one.
For this reason, being found on the internet is vitally important and since all web users use different combinations of 'search phrases' or 'keywords' in order to find something, financial companies do need to consider how they wish to be found.
The main issue for financial companies is the fact that the industry is so competitive. The big players in the industry that are doing large amounts of advertising, paid internet sponsorship make things hard.
SEO (search engine optimisation) is all about being found on the internet; if someone types in a specific keyphrase, a website with good SEO will come up to the top of the results over others. This is mainly to do with backlinks and other websites that point to that site, the more relevant links a website has, the more popular it will be (and the higher it will be displayed in search results).
Choosing An SEO Company For Financial Businesses
For any financial company, the problem exists on which SEO company to choose; there are thousands of SEO companies around the UK, selecting one is hard. Not all SEO companies are good, they may be good at sales and good at convincing you they are good, but not skilled in SEO for financial companies.
Some companies make claims about 'we are the number 1 rated SEO company' or 'we are a google approved supplier'.
The best advice would be to select an SEO company that knows the financial industry and has experience in doing marketing for financial companies. One that has worked in the financial industry before and knows how it works. If the SEO company knows the financial market, knows your competitors and knows the media, they will have a better understanding of how to place you in order to get optimum results.
Looking through an SEO companies portfolio should give you a feel for the kind of financial firms they have worked for in the past; but meeting them should give a better feel for what they are like to work with. We are living in an increasingly distant world, with businesses opting for e-mail contact rather than meetings, as it saves time and takes the personality out of a relationship. Virtual assistants and video conferencing are replacing the personal contact, even in offices, receptionists are becoming more rare as companies are relying more on technology. A meeting is wise, not just to suss out what the SEO company are like, and get to know them; but in ensuring that they are all that they claim on their website (as some companies can embellish on their size, experience etc.)
if possible, choosing a local SEO company is good, as review meetings can be arranged. Meetings give a good chance to consider results and if the SEO company is performing or just wasting your money.
Compare Quotes From SEO Companies With Financial Experience
We live in a world of price comparison, as most businesses are struffling with survival in the UK economy, getting a good price is becoming more important than ever. Finding a good SEO company that can produce results is important, by overpaying is not wise, as you are just adding to someone's holiday fund.
Bear in mind that all SEO companies are private companies are in business to produce profit; the need therefore to shop around is a wise one so that you do not pay someone 30% or 40% than you need.
For free advice and quotes from SEO companies for the financial industry, just fill in the form above.
Useful Links