SEO For Hotels
If anyone is searching for a hotel, the first place they will turn to is the internet, therefore SEO for hotels is essential to you being found. Whether on an iPhone or desktop, being visible is key. If your hotel website needs more visitors and needs to be more visible on the search engines, then you really need to talk to an SEO company that has experience in doing SEO for hotels. Just fill in the form opposite to get free advice and quotes from
SEO companies
that have experience in doing
marketing for hotels
.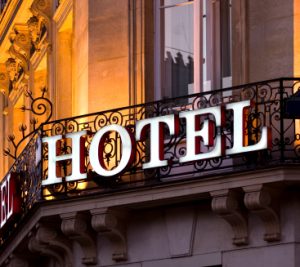 Why Do Hotels Need SEO?
The internet is dominated by price comparison sites like
Trivago
and
Booking.com
. Standing out as a hotel is difficult, but SEO is needed. SEO is all about being found on the internet on the organic searches (rather than the paid adverts), the more visitors a website receives, the more business it should generate. For hotels, the higher up the search results it appears, the more people should want to enquire.
How Much Would SEO For Hotels Cost?
The cost of SEO work does depend on a few different factors, mainly how much SEO work is required. If a hotel only requires a few hours a month, then the cost will be low; if they need 7 days a week, it will be more. All
SEO agencies
are private businesses, therefore they will charge different rates based on their profit margins and experience. The hotel industry is competitive (especially with price comparison websites) so SEO for hotel websites may require a lot of work to get them visible. It is advised to shop around and compare
SEO prices
when considering experience.
Choosing A SEO Company For A Hotel
As there are hundreds of SEO companies around the UK, finding the 'right' one can be hard. Do you go with top SEO companies in London? Do you go with an 'award winning agency'? What about a
google partner agency
? When considering SEO companies, it is wise to select one that knows the hotel industry, that has done SEO for hotels in the past and has a track record of success.
Get Multiple Quotes
All SEO agencies set their own fees, which will vary significantly. We do advise shopping around and comparing quotes. If you are interested in getting some advice or quotes for SEO for hotels, just fill in the form above.
Further SEO Articles