SEO For IT Companies
Does Your IT Website Need Search Engine Optimisation?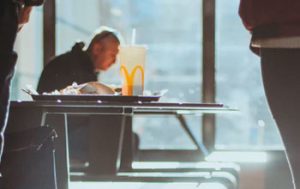 There are over 2,000 search engine optimisation agencies in the UK to choose from; however we advise you talking to agencies that are experienced in doing SEO for IT companies. The benefit is that the optimisation agency will understand the tech industry, they will know keywords that will help you businesses stand out and get you to the top of the search engines quickly.
Just fill in the form to get 5 quotes from SEO agencies that can provide you with SEO for IT companies.
Optimisation is about bringing 'organic' visitors to your website. Weather you are a local tech company, or a national business like Apple, Optimisation companies can help to position you in front of your market sector.
Web optimisation plays a very central and important roll in marketing for IT companies. As the sector is so competitive, standing out to your customers is becoming more and more challenging. Since most people now use the internet to find a business, you need to have that web footprint.
Your potential customers that may be interested in your products, but may be using a wide range of different search phrases in order to search for them. It is very hard for you to second guess exactly the kind of phrases that prospective customers will use; so optimisation is all about creating a wide range of different ways into a website (good visibility).
Search engines are consistently changing the way that they read and rank websites, so search companies are employed to try and keep one step ahead of the game (or at least keep up with the various changes and updates that the search engines are making). Therefore you need to have someone doing optimisation on your IT website regularly.
Choosing Search Companies With IT Experience
Many tech companies (particularly the larger ones) do use internal web optimisation resources (search experts that are part of the internal web and IT team) however many do not (and would subcontract work out to an optimisation agency).
Some IT businesses (that do have internal resources) do use external search companies as an extra resource (for link building, blogging, social media etc.) for one off projects of overload work.
Social media has quickly become a big part of the marketing mix and can be used as a terrific optimisation tool – if used correctly.
It is advised for you to use SEO companies with technology experience for any development work – as they have a better idea of the industry, how to go about creating a good online footprint and developing the IT companies web strategy.
Optimisation plays a vital part of the IT marketing strategy and as the web becomes more and more competitive, even more so. You need to stand out to your customers, for the to see you regularly and not forget you to one of your competitors.
Comparing Costs Today
There are hundreds of SEO companies around the UK, thousands in fact, and all charge differently.
Costs do vary a lot; some optimisation companies charge very modest fees, some very hefty fees; generally the more expensive the fees, the better the search company – however the industry is full of cowboys. Finding the right optimisation company is not something that will be simple, and generally a lot of research is needed.
Finding a few marketing companies that know about SEO for IT companies and have worked in the sector is the first thing to do, then shopping around and comparing prices is next.
Asking the search company for some guarantees would be wise, it is hard to give guarantees with search – but no harm in asking the question. SEO prices do vary from agency to agency, there is no 'middle of the road'.
For advice about search, just fill in the form.
Further Optimisation Articles