Website Design Costs
Looking Into Website Design Costs?
Compare website design costs from local website design agencies that have experience in working within your industry sector. Just fill in the form to get quotes
website design agencies
that offer prices for you to compare.
Do All Website Designers Charge The Same?
All website design agencies are different and all have different rates. There is no set day rate or set rates, all charge differently based on their overheads, staff costs and profit margins.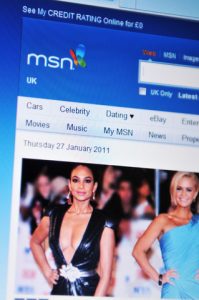 Most website designers charge based on the size of the website to be designed, the amount of work involved and also based on their experience. If they have had many years of website design experience and have worked on well known brands (like the
BBC
, GSK, Starbucks ) then they may charge more for producing a website for you. Also, if they have a large office and lots of staff, their overheads will be higher therefore they may charge more for the project. Depending on the size of the site you want produced, different agencies will quote very different design prices.
Compare Website Design Costs
It is good to compare costs, in order to find the best designer and get the best value for money, comparing costs is essential. Website design prices fo vary from designer to designer quite substantially.
Will Paying More Mean A Better Design
It is true to say that you do get what you pay for; however not in this case. Not at all in fact; many times people have had exactly the same website and paid thousands of pounds difference for the same website. Depending on the size of the site, the complexity, the features and the skill of the agency will determine the rough cost. All
website design pricing
differ from agency to agency (based on their overheads, skills and fees) so it is worth shopping around.
What Effects Website Design Costs
There are a few things that effect the cost of a sites and a few of them would be:
The Designer
The Type Of Site
The Number Of Pages
Hosting
SEO
Ongoing Development
There is one factor that is not on the list…Profit margin. All website designers are independent businesses and need to make profit. They need cars, houses, holidays, all paid for by you, the customer. The actual cost of the site is just one part of the costs associated; much like cars, there are ongoing things associated. If you want to encourage visitors to the site, then getting some SEO advice from the agency would be good (as this can be expensive depending on how competitive your market is).
Final Thoughts
This can be a costly exercise if it is not planned and carried out well; so by getting some free advice you can make good decisions with knowledge. It costs nothing to ask and companies are happy to give the benefit of their knowledge.
Further Web Design Articles