SEO For Fitness Companies
Compare Quotes On SEO For Fitness Companies Today.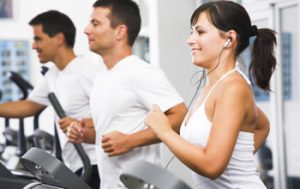 SEO for fitness companies is very important. Any fitness company that is selling, advising, promoting needs to use optimisation.
SEO is all about getting a fitness website higher on web searches.
For example, if a fitness center in Swansea used optimisation services, they would aim to get onto page 1 on search engines for when people search 'fitness clubs in Swansea' or 'gym's in Swansea'.
The internet is a very large place, with billions of websites all competing to get onto page 1; for fitness and health related searches in the UK there are thousands of companies competing.
For this reason, search is essential in order that fitness websites are visited by potential customers.
Choosing An Agency For A Fitness Business
In the UK there are thousands of SEO companies offer search engine optimisation services.
There are even more companies outside of the UK (USA, India etc.) offering link building, onsite optimisation and cheap SEO services.
The problem that many fitness companies face is who to choose. As there are so many so called 'experts' that can provide guaranteed results. One consideration when choosing an SEO company for a fitness website is their experience.
Do they know anything about fitness marketing and have they got current clients that are in the sector? Every optimisation company is going to have their own track record of industry experience. This could be for retail websites, farming, travel etc.
Companies like Les Mills, Lifetime Fitness are leading companies within the fitness sector. Looking through an optimisation companies portfolio is not just the only thing to do. As agencies can claim anything on their websites, but getting assurances is necessary.
Meeting with the agency is wise, so you know they are what they claim on their website. Do have offices, and not working from home? Are they credible?
Another consideration is paid advertising. PPC for fitness websites is a quick way to generate internet traffic (as SEO does take time).
Talk to some of their current clients which will give an idea of how effective they are. Are they generating results and producing a ROI?
Compare Prices From Fitness Experienced Agencies
All search companies set their own rates, there are not standard rates for optimisation. Different agencies charge different prices, mostly down to their profit margins.
Generally the larger the agency, the more that they charge. As they have higher costs, more staff to employ etc.
Shopping around and comparing SEO prices is part of our society and can be done for anything. Cars, insurance, food, clothes, and optimisation services.
As long as you are comparing quotes from SEO companies that have fitness experience. For free advice and quotes on SEO for fitness companies, just fill in the form above.
Further Articles