Telemarketing For Accountants
Telemarketing for accountants is very effective, as it quickly produces results. Most accountants do not do much active marketing, so using an external resource can be very effective. The only problem, is finding an experienced agency. As there are hundreds of telemarketing companies around, finding someone capable is tricky. This is where
price comparison
helps, by getting you quotes to compare.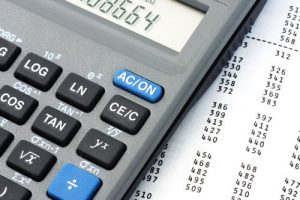 Rather than spending time on
google
looking for agencies, let us help. Just fill in the form to talk with
telemarketing companies
that have experience in doing telemarketing for accountants.
How Much Would Telemarketing For Accountants Cost?
Prices do tend to vary, however most agencies work on a set day rate (which they set themselves). Some telemarketing companies work on a monthly retainer. Requesting a free trial is a good way to test the water with them. Getting a few quotes from experienced agencies should ensure you get the best
lead generation
partner at the right price.
Lead Generation For Meetings
Telemarketing for accountants is quickly becoming a popular form of marketing. It is a quick way to produce results and meetings. Telemarketing quickly generates appointments and sales enquiries that can get you in front of clients within a few days. One of the key advantages of
telemarketing
over other forms of marketing, is the ability to quickly generate results in a focused approach. By targeting prospects based on location, industry sector or size, you can quickly fill a gap in your capacity. Telemarketing for accountants can ensure a steady flow of
sales leads
(or meetings). Agencies can provide you with free data to contact, or work through your own data.
Choosing The Right Agency
The right agency is one that has experience in this sector. There are hundreds of appointment making companies around the UK of all shapes and sizes. Some have worked within this industry and some specialise in
marketing for accountants
. Looking through their client list should give you a feel for their background. Also their level of understanding of the accountancy world. There is no point using an agency that works in another market sector. A visit is always wise, to see what the company is like; ensure that they are what they claim on their website, meet the team and ensure that they know your business inside out. Chatting about their experience is good, and asking what their success rates in booking meetings is like. Both of these can also be done at the meeting.
Compare Multiple Quotes On Telemarketing For Accountants
Cost is always going to be a factor for any firm (large or small) and since all agencies charge their own rates, comparing prices is very wise. Some agencies charge per day, some charge per meeting – so finding one that fits with your budget is very wise.
Telemarketing prices
also vary depending on the size of the agency, their overheads and their profit margins. Selecting a good appointment making company that can generate results and good profit is essential; we can help you get quotes.
Further Telemarketing Articles