Telemarketing For Accountants
Compare 5 Quotes On Telemarketing For Your Accounting Firm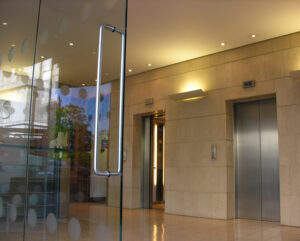 Telemarketing for accountants is growing more and more popular, as the recession deepens and businesses do start to count pennies more so than before.
It Is An Effective Marketing Tool
It is a very effective marketing tool for accountants, as all businesses need an accountant. This therefore means that every business is a prospective client.
Accountants can target clients of a certain size, certain location, certain turn over and stand a fairly good chance of success.
Scratching The Itch
When approaching clients, telemarketing companies that work in the sector normally have one weapon they can use, and that is price. If a business can save thousands a year by switching accountant, then certainly they would be interested.
Finding The Right Agency
A quick search on a search engine for the search term 'telemarketing for accountants in the UK' will bring up millions of results.
How do you find the right agency?
Knowledge us power, have they done marketing for accountants before? An agency that has experience in talking to accountants, to producing results? That is where we can help, to help you get quotes from agencies that are experienced in lead generation for accountants. Some helpful hints about lead generation can be found here.
Getting Timing Right
The one thing is that it is all about timing.
Clients are not always looking for a new accountant. They may only consider this around the time when they have paid the invoice. So finding out when this is due (or the annual accounts are due to be made up) can help with getting the foot in the door to discuss ideas, options and the chance for a meeting.
How Much Does It Cost?
Telemarketing prices do vary from agency to agency, however it is wise to select an agency that has experience in doing telemarketing for accountants. They will know the approach to take and should have a better conversion ratio than the next firm.
Most agencies charge per day, and a rough guideline price would be around £250 per day (plus VAT), but this varies depending on the agencies experience and their profit margins.
It is wise to ask for a trial, to see how they fair and if they can generate you an appointment to wet your interest.