The Credit Crunch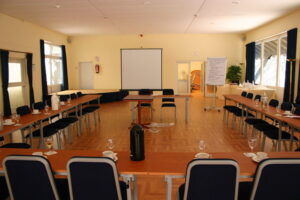 Should You Do Sales Training During The Credit Crunch?
Many sales training companies are offering support to businesses in the UK that are either hard hit by the credit crunch.
Or are in fear they will slip into the ever widening hole that the credit crunch is creating.
Truth be told that the UK is still in a very bad way, the UK debt is into the trillions and many businesses are struggling to survive and grow.
Marketing and advertising during the recession is important to keep things running.
Sales training companies are offering specific courses that can help business owners and senior managers in the following areas:
Business
Controlling business costs
Controlling staff costs
Increasing value without increasing costs
Staff
Economic
Boosting productivity
Reducing sickness and downtime
Improving staff loyalty
Overheads
Finance
Controlling expenses
Controlling fixed costs
Reducing general expenditure
Reducing marketing costs
As you will notice, many of the points above are linked to internal costs.
If you can keep internal costs down, this should ensure a leaner business.
Much of this comes down to business improvement, but training and improvement go hand in hand. The trick that most businesses need to do is to reduce their costs whist growing their companies.
This is not an easy thing to do and a problem that many owners do struggle with (especially if their costs are high).
The credit crunch means we have to be more careful with expenditure.
Sales training companies offer advice and support to businesses to help steer them through the time of recession to emerge at the other end stronger and leaner.
This is mainly working with the sales teams, honing selling skills and questioning skills.
But often it is helping business owners to smarten up their businesses.
Sometimes having outside advise and direction can be a big benefit and re-motivate a senior team or even owner into surviving the credit crunch.
If your company is in need of help with sales training – we are here to help.
Compare Multiple Quotes
The credit crunch is affecting all businesses, as a price comparison website, we want to do our part.
To help companies reduce their costs by comparing marketing companies.
Further Sales Training Agency Articles