Compare PR Prices
To compare PR prices is essential these days, for a very good reason. All PR companies set their own fees. Shopping around to compare PR prices can be done here. Rather than spending your time going through pages on
google
, just fill in the form and let us do the hard work. Just fill in the form to compare PR prices from 5 local PR agencies that know your industry sector.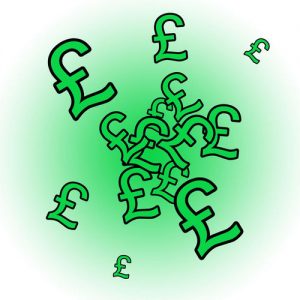 Why Compare PR Prices?
Different PR agencies charge different prices depending on a number of factors. All will have a discussion/meeting with you to look at what sort of coverage would be suited to your business. Also how best to stage the campaign (normally starting off slowly and ramping up the coverage after the first 3-6 months. As all PR agencies are in business to make profit, it is essential to shop around.
Price comparison
is very common these days and comparing costs is no different in order to get an idea of the sort of costs are involved with getting a campaign set up.
Is The Most Expensive Agency The Best
Public relations is different to other commodities such as car insurance, clothes prices and
PR agencies
cannot really be compared just on price alone. However most businesses do not have unlimited funds, so price comparison does need to take place. Like many things, you do get what you pay for. However the most expensive agency does not mean they will be able to get you the best results. Looking at their track record is important, as is the experience they have in your market. Once you have a few agencies that meet the right criteria, getting quotes is the next step.
Will Paying More Guarantee Results
Like many forms of
advertising;
PR is about being slow and steady as opposed to paying large sums of money and seeing results within a month or so. There are many high profile PR agencies that work with top global brands that will charge high fees based on their track record and portfolio of clients. However they may not be as well suited to you as a cheaper agency. Many have worked with celebrity figures or FTSE companies and do set a higher price of fees based on this alone. However all set their own fees and need to make profits. PR is about communication, a small
PR specialist
charging a few hundred pounds a month. They may well be able to get you better results than a reputed London based global agency. Depending on what sort of business you are. Depending on what sort of media you are targeting. Depending on what sort of background the agency has will determine how good they will be at getting you the results you need.
What About Online
Online PR
is slightly different to traditional PR, as it can be done by anyone. Of course PR agencies will produce better results as their material is very carefully formatted. However anyone can submit an online press release to the hundreds of press release websites. Costs for online PR work can range from being free of charge to costing around £40 per article. There are many different online press release sites so it is a case of comparing.
Final Thoughts
We do encourage you to compare PR prices. Like any price comparison website, we want to help you get the best PR agency for the best price.
Further PR Articles