PR Agencies For Wedding Planners
PR agencies for wedding planners are difficult to find, as there are so many in the UK. PR for wedding planners however is very important, mainly due to how large the wedding industry is now in the UK. There are hundreds of wedding planners now in the UK, and more start up each year. The need to market and stand out is therefore essential. PR agencies for wedding planners can be used for marketing and also to raise brand awareness. Just fill in the form to get free advice and quotes from
PR companies
that know the wedding and bridal industries. As the wedding planning industry grows more and more competitive, the need to stand out in the crowd is becoming more of a necessity.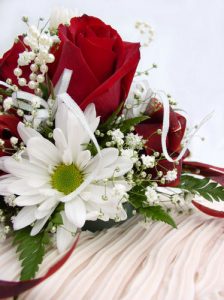 Most wedding planners when they start up will network through their circle of friends to pick up the business required to get them started. However once all their friends are married, things will tend to dry up (unless they get divorced and re-married, which does happen). However the chance of repeat business is normally slim. PR for wedding planners is therefore the next choice.
How Can PR Help?
There are a wide number of media
publications
that relate to the industry. Weddings is big business, and a very popular type of media for women planning their special day. A targeted series of articles would certainly be read by a highly receptive audience, and at the very least would achieve additional
brand awareness
. These days people can spend on average £30,000 for a wedding.
One problem in the UK is that many couples, especially women, like to plan their days themselves. Another factor is that we are in a recession and people do not want to spend money when they can plan it themselves. However the stress of organising a wedding does mean that a lot of people do need support at some stage, even if they are slow to admit it.
How PR Would Work
There are a number of PR agencies that have specific experience in the wedding industry and have good media contacts that can be called upon.
On-line PR
is also something that they can help with, as the internet is a huge resource for wedding information. Getting good on-line exposure is just as important as exposure in targeted media magazines.
Choosing An Agency
The golden rule for choosing an agency is to select one that has experience in the wedding industry (planning or other areas is fine). But another consideration is to shop around. PR for wedding planners needs an experienced agency. Knowing how to relate to prospective brides is important, as it is the most special day of their lives. Also, being able to talk with the groom and parents is important, not least as they are probably paying the bill.
Compare Prices
PR prices
do vary depending on the agency you select, as all are independent. All PR agencies are for wedding planners are different and all charge differently. As you want to keep your company costs, and ultimately the wedding costs, down it is wise to compare quotes in order to get the best deal. As a
price comparison website
, we want to help you find the best agency for the lowest price. PR for wedding planners does not need to be expensive, let us show you how.
Further PR Articles