PR Companies In Leicester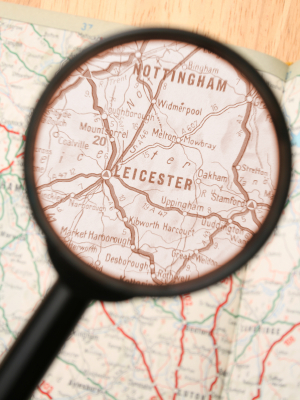 Compare Quotes From 5 PR Agencies In Leicester
Being in the centre of the UK, there are a lot of PR companies in Leicester to choose from, that have a variety of experience across a broad range of industries.
As Leicester is central, there are other cities close by, that also have marketing agencies that can be used. There are also a number of website designers in Leicester that can help you with getting media attention
Just fill in the form and we will get you quotes from a few local public relations experts that know your industry.
Just fill in the form to get free advice and quotes from PR companies in Leicester that know your industry sector.
Choosing A Local Agency
As there are so many agencies around to choose from, selecting the right one can be difficult. There are plenty of PR agencies in Nottingham, Mansfield, Peterborough and other surrounding towns meaning that Leicestershire businesses are some what spoilt for choice.
Having choice is a good thing, but very few people have time so go through hundreds of websites and talk to dozens of PR experts. How do you choose the right one??
Location – Choosing a public relations company close to by is good as you can pop over and visit them. Having the chance to do review meetings is also good as you can discuss how the campaign is going, look at progress and chat through any ways of making changes and improvements to the campaign. Meetings play a big part in the communication and strategy process, two things that are important with getting an effective PR campaign set up
Size – All agencies are different and have different resources to call upon. Larger agencies that work with the global and national media may be better suited to a more global business, whereas a new business that is just looking for brand exposure may be better suited to a smaller company or freelancer.
Cost – All have different fees, PR prices vary from agency to agency, therefore shopping around is necessary. We live in an age of price comparison, therefore shopping around it wise in order to get the best deal and avoid overspending.
Experience – Choosing someone that has experience in your industry is very wise. They will know the media publications to talk to, the contacts at the media and understand how to position your campaign in order to be fruitful.
As a price comparison website, we want to help you find the best agency for the lowest price. There are many PR agencies in Leicester for you to choose from. They can help you with your marketing and brand awareness.
Just fill in the form to get free advice and quotes from 5 local PR companies in Leicester that know your industry sector.
A Few Words About Leicester
Leicester is the capital county town in the centre of England with a population of around three hundred thousand people.
The Romans referred to it as "Ratae Coritanorum" which they founded along the Fosse Way (a Roman road between Exeter and Lincoln) in 50 AD (and after the military left, was one of the largest and most important towns in Roman Britain).
The name is said to have come from the word 'castra' (meaning 'camp') and 'Ligore' meaning people or 'dwellers' of the River Legro'.
When the Romans left, the Vikings, Anglo Saxons all saw it as an important location. It lost the 'city' status in the 11th century due to the power struggles between the church and the aristocracy (but this was re-granted in 1919).
Leicester boomed during the years leading up to the Industrial Revolution as it was known for the production of footwear and clothing; this was spurred on by the building of the canals, and later the railways.
In recent years, Leicester has seen growth in the student population with Leicester University and De Montfort University being based in the city. Council data shows the current population just south of half a million.
Further PR Articles