Custom Built Exhibition Stands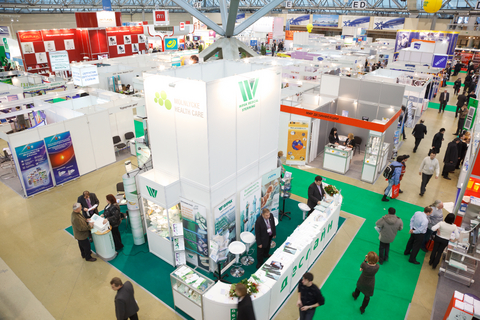 When looking at getting quotes for custom built exhibition stands, it is wise to get multiple quotes. There are over 300 exhibition stand designers in the UK for you to choose from. We advise you using an agency that has a background in your industry. Not all exhibition stand designers are the same, some focus on the medial industry, the IT sector etc.
Just complete the form opposite for free quotes on a custom built exhibition stands from local stand designers.
Why Have A Custom Built Exhibition Stand?
A custom built exhibition stand is much more impacting and hard hitting than modular stands. They are designed to grab attention and attract visitors as soon they enter the event.
Custom built stands are designed to be a centre point for an event, so that visitors when they walk into it will notice you from a distance. They can be as small or are large as you want.
A custom built stand is created to your specification. Did you want a bar in the centre? Did you want a seating area for client meetings? Did you want one of your products in the centre (a car, a bus, a boat)?
How Much Do They Cost?
They will vary in cost depending on the size, the accessories, features. Some can be separated into a mini village, with a central meeting point or direction posts pointing to various segments of the stand.
A custom built stand really has no limits. Whatever you want can be done.
They could cost £30,000 (for a smaller one) or could cover over £1m for a larger one, again depending on how large they are and what design is involved.
Why Do They Vary In Price?
There are 2 main reasons for the variation in price:
How large and complex the stand is. What features do you have? What is the floor space? Do you have a bar? Do you have a water feature? Do you have a car on the stand? Is there a second story with a viewing platform?
Exhibition stand designers are all privately owned companies. There are over 300 stand designer in the UK meaning that all will quote different prices, depending on their costs and profit margins. The price will be affected by the size of the designer. If they are large (and have larger overheads, payroll, offices) then they will charge more than a smaller designer. Paying more does not necessarily mean a better stand. It comes down to the agencies flair and skill; they could be fresh from school, or in a large agency.
Shop Around For Prices
It is highly advised to shop around and compare exhibition stand design prices. All marketing agencies have their own rates. Depending on the size of stand you are considering, you could save tens of thousands of pounds just by shopping around. Rather than spending time on google, let us help.
Like any price comparison website, we want to help you find the best exhibition stand, for the best price,
Useful Links