PPC Advertising For Travel Agents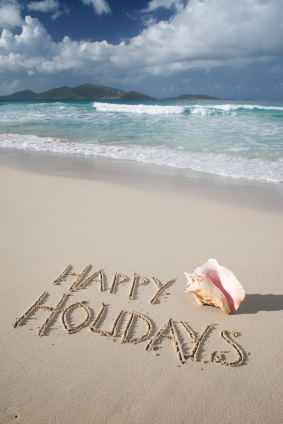 Compare Quotes On Pay Per Click Advertising For Travel Companies
Since most people looking for travel agents use the internet, PPC for travel agents is essential. Whether you are a leading brand like Tui, or a freelance travel agent, paid advertising plays an important marketing roll. Just fill in the form to get free quotes and advice from PPC companies that have experience in the travel and holiday industry.
Do Travel Agents Need To Use It?
Paid advertising is a quick way for travel agents to get onto page 1 for any search term that holiday makers may be searching for. Most holiday makers go searching for deals (not travel agents) so it is the packages themselves that need to be targeted, displaying an idea of cost to attract in would be holiday makers. The difficulty is that so many other travel companies are doing exactly the same, added to which, the natural results that appear, competition is high. Paid advertising is therefore popular, so cost per click may well be high. Paid advertising allows you (of any size) to quickly get exposure and attract prospective clients into your website. Although paid advertising on the internet (PPC) is quite expensive, it can be very effective. It works by setting up an advertising campaign and arranging that each time a prospective holiday maker clicks on your advert, it costs a small set fee (a few pounds) meaning that quickly (and fairly cost effectively) new prospects can be drawn into your website to book their trip.
Choosing A Paid Advertising Company
Choosing a PPC agency can be tricky. The difficulty that many face is that there are so many agencies around the UK (thousands) and many offering 'google approved services' not to mention the many thousands of companies in India, China (and other countries) offering cheap services. There are companies around the UK that do have knowledge about marketing for travel agents, and experience in doing package holiday campaigns. These would be the ones that would be best to talk to, they would have an understanding of how the travel industry works, how to set up and tweak the campaign and ensure that it is profitable. An agency should be able to give some idea of how effective their services are, how quickly they can produce results and what the likely returns are likely to be, although being accurate is not possible (as it is hypothesising) a good company should be able to give some guidelines.
Compare Prices On PPC For Travel Agents
Comparing prices is part of the world we live in today as all businesses are in business to make money. Agencies are independent companies and aim to make big profits (to pay for houses, cars and holiday's) therefore shopping around to find the best costs (that can produce the best profits) for the best price is necessary. The cheapest company is not necessarily the best, but neither does paying the highest fee guarantee the best results (with paid search, you do not get what you pay for); it is about knowledge, experience and hard work. Compare 3-4 companies that have industry experience and choose the best one for the best price.
Further PCC Articles