PR For Legal Companies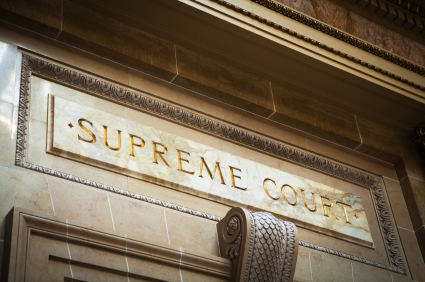 PR for legal companies is important, both for brand awareness and also for dealing with the mainstream media. The issue is finding the right agency, as there are hundreds around the UK. We always advise talking with agencies that have experience in doing PR for legal companies.
Just fill in the form to get quotes and advice from 5 local PR agencies that have experience in the legal sector.
The legal media is different to the media in other industry sectors, mainly due to the way the legal sector works.
It requires a specialist kind of media firm, one that has worked in the legal industry. Operating possibly with a consultant who is legally trained, or can draw on inside knowledge of legal procedures, rather than just having general media knowledge. PR for legal companies is unique.
The legal industry is quite a wide and diverse sector comprising of a wide variety of businesses:
Government Departments
Solicitors
Legal Recruitment
Barristers
Accident Investigation
Within the legal industry there are thousands of businesses covering the above variety of market sectors.
Industry Experienced Agencies
There are many specialists that do have experience in working with legal businesses. However there are few PR agencies that work solely in this industry or have legal marketing experience. Marketing for solicitors is unique, in comparison to many other forms of marketing in other industries, so care needs to be taken in choosing a public relations firm.
Choosing an experienced media agency is useful, as they will have established contacts in place to help you get the best results from your campaign. Many legal experienced agencies have ex-legal staff working for them. They have an inside knowledge as to how the industry works, how to efficiently use terminology, and how to get you into the right position within your niche legal area.
Industry Specialists
Many legal firms have their own internal media department, certainly for larger law firms and government departments. However some still use external public relations agencies to discuss ideas with, get troubleshooting advice, or to refer projects to. The benefit is that an agency has experience of other areas within the legal sector, which is in essence a fresh pair of eyes. Very often a fresh approach to a project or campaign can bring around a better solution.
Finding An Experienced Expert
The UK has a wealth of public relations experience; however finding PR companies that have experience of this sector could be quite time consuming, as there are so many to go through.
Once you find an experienced firm, it is good to get quotes from a few alternatives to compare PR prices. All agencies offer different rates, so shopping around may save you some money. One thing to bear in mind is that all are in business to make profit; they are all private companies therefore shopping around for a fair price is very wise.
Get Multiple Quotes
As a price comparison website, we do advise shopping around to compare quotes. All agencies are different and prices vary a lot. PR for legal companies does not need to be expensive, get quotes and see for yourself.
Further PR Articles