PR For Nurseries
PR for Nurseries is used both for marketing and for handling media attention. Nurseries do not employ their own PR staff, so using an external PR agency is necessary. The difficulty is finding a PR agency that has experience in doing PR for nurseries and has a knowledge of the childcare sector. Rather than spending time on
google
going through PR agencies websites, let us do the hard work for you. Just fill in the form to get
public relations
advice from agencies that know the childcare industry.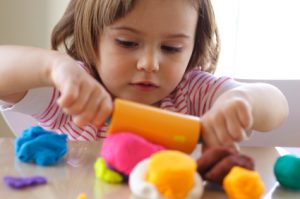 Do You Need To Use PR?
You would certainly benefit greatly from local media coverage, as this acts as a very powerful marketing tool. Most nurseries like yours work locally, attracting in children from the surrounding area. Therefore by doing a little local PR on a regular basis, you will help to raise the profile of your nursery, and increase the exposure to parents locally. Certainly as the competition grows, there is this need to stand out.
Brand awareness
for nurseries is important, as parents are very selective on where they send their children.
Which PR Agency To Choose
There are thousands of
PR agencies
around the UK, but it is always wise to select one that has experience in doing work in the child care/education industry, and one that has a track record of success. There is no point talking to a PR agency that has a track record of
PR for banks
. Using an agency that has experience of PR for nurseries is essential. If they have worked with other nurseries, or childcare businesses, they will know the media. They will know how and where to get you the best marketing exposure. If they know about
marketing for nurseries
, they are much better equipped to support you.
How Much Would PR For Nurseries Cost?
PR prices
do vary based on the agency's size, location and overheads. It is always good advice to get a few quotes and compare prices, whatever it is that you are looking for. As a
price comparison website
, we do encourage you to shop around and compare prices. PR for nurseries does need an experienced PR agency, but we want to help you get it at the best price.
Further PR Articles