Marketing Agencies in Brighton
Compare Quotes From 5 Marketing Companies In Brighton
With over 20 marketing agencies in Brighton to choose from, finding the right agency for your business could be time consuming. We can help by getting your 5 quotes from marketing companies in Brighton that have experience in working with your industry sector. Just fill in the form to talk with
marketing companies
that work in your industry.
Choosing An Experienced Agency
As there are so many marketing agencies in Brighton to choose from, it makes sense working with someone that has experience in your industry. It is far easier to communicate something that you understand, so choosing an agency that already understands your market and the way that your industry works means quicker results for you. Thanks to the University, there is a variety of creative marketing companies around Brighton.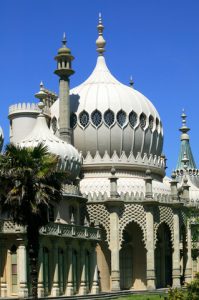 Selecting The Right Size Agency
For small businesses, working with a small firm is wiser – as the agency will charge less for their time and campaigns. A larger agency will charge more as they have higher overheads and higher profit margins. Generally the longer an agency has been trading, the more they charge (as they have more experience and use that to justify their prices). Larger marketing companies in Brighton tend to have more resources, more staff that can work on your campaign.
Compare Prices
All marketing companies in Brighton set their own rates, so will charge different amounts for their services, ranging form a few hundred pounds a month up to thousands. It is wise to get a few quotes from different agencies, in order to review different proposals and prices. As all agencies are independent, they have different profit margins. Our roll is to try and help you get the best marketing agency in Brighton, for the lowest price possible.
Further Advertising Articles