Marketing Agencies in Portsmouth
There are over 20 marketing agencies in Portsmouth, ranging from small design studios, to larger full service agencies. The difficulty is finding the 'right' agency, as there are so many to choose from. We always advise talking to marketing agencies in Portsmouth that know your industry.
Portsmouth University
has produced many entrepreneurs that have started their own design agencies in the city.Just fill in the form to get free advice and quotes from
marketing companies
that are based in and around Portsmouth.There are hundreds of marketing agencies in Hampshire should a suitable agency in Portsmouth not be found.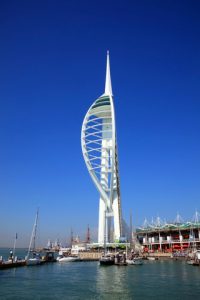 Choosing Someone To Work With
For companies in Portsmouth, it is only logical to use a local agency (if possible). Woking with a local agency ensures that you can get a personal relationship with them (which should result in better returns from the campaign) as they have more accountability. If they are local, you can meet with them. A meeting gives you a chance to suss them out. Are the claims they make on their website true? Are they working from a virtual office? Are they really an award winning agency?
Choosing An Agency That Knows Your Industry
As there are so many agencies around to choose from, why not use one that has experience in your industry? Whether you are involved in the IT sector, the engineering industry or farming; using someone that knows your industry is highly advised. They should be able to get you better results quicker having a track record in your industry. It has always been said, it is easier to communicate something that you understand.
Compare Prices
When considering using local marketing agencies in Portsmouth, it does make good sense to shop around and get quotes (on a price comparison site like this one) to ensure that you find the right agency and get the best value for money.
Marketing prices
do vary based on the agencies overheads staff costs and office costs. Their experience, if companies have been in business for some years, they tend to charge more due to their background and track record. Also their profit margins, as they are private companies that need to make profit.
Further Advertising Articles