PPC For Accountants
Since most people use the internet to find an accountant these days, being found online is essential. As such PPC for accountants is a must, as there are only so many positions on the first page. Just fill in the form to talk with
PPC companies
that have experience in working with accountants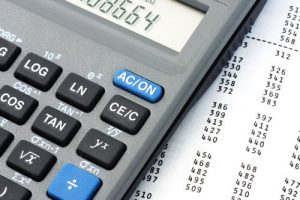 Do Accountants Need Paid Advertising
The internet has billions of websites and in the UK there are tens of thousands of accountants. So there is a need for you to use paid advertising on the internet (PPC). We would advise you using either
Bing adverts
, or google
adwords
. Since 90% of people use Google, it makes sense to use them (despite being more expensive, there is more users). Paid advertising is based on setting up an advert on the side of a search engine, then each time it is clicked, a small fee is paid to the search engine for advertising cost. This is good, as it gets relevant visitors to a website (especially for very specific search phrases such as 'accountants in Newbury') for a relatively low cost each. Most people will tend to rely on the natural results that search engines display, however many search results for accountancy companies bring up news results, financial software, accountancy recruitment, accountant courses (at college/university) meaning that paid advertising is a necessary evil.
Choosing A Company
The problem is that there are so many PPC advertising companies around to choose from. Many are '
google qualified
' making it hard to choose one from another. It is advised to select a company with experience in working in the industry, one that knows about
marketing for accountants
, and is successful at producing ROI. It is only logical using a company that knows the financial industry. A good way to check their experience is by looking at their client portfolio.
Compare Costs On PPC For Accountants
Comparing quotes is part and parcel of the world we live in, it can be done for houses, cars, food, clothes and advertising work. Bearing in mind that all PPC agencies are there to make profit, it is wise to shop around to avoid overpaying someone and adding to their holiday fund. To compare quotes on PPC for accountants, just fill in the form. Finding a few companies that have experience in the financial sector (3-4 is fine) should be good to get quotes from and ensure that a fair price is paid for getting a campaign set up and managed.
Further PCC Articles