Construction Telemarketing
Using construction telemarketing can quickly generate you new tenders. Telemarketing in the construction industry is very popular, and very necessary. Construction telemarketing is very important if you are looking to generate new tenders and enquires. Using a telemarketing agency that has experience in construction telemarketing is what you need. However, there are hundreds of telemarketing companies in the UK with varied industry experience.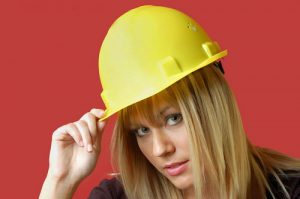 If you are interested in telemarketing for your construction firm, why not talk with
telemarketing agencies
that have experience in working in the construction industry.
Help For Construction Companies
Since the recession in 2007 the construction sector has steadily been growing. Some construction companies doing well, others struggling to find new projects.Many building companies have existed on referrals from friends, networking down at the pub, companies just contacting them out of the blue – but all this has changed. Work has dried up and the boom years have come to an end.Many constrcution companies are now looking into forms of
lead generation
and
advertising
, and lead generation is high on the list.
Construction telemarketing is appearing high on industry companies radars. This is due to it being a marketing tool that historically has produced quick results.
Telesales
and construction telemarketing is one of the quickest ways for you to find new tender opportunities.
What Is Involved?
Cold calling
clients is a fairly basic and logical process, possible for anyone with a little confidence and tenacity to do.Getting meetings involves calling up prospects from a data list or
sales leads
and then speaking to the decision maker about their products or services. Using construction sales leads like
ABI
are popular, but take time and hard work.The rest is a numbers game; cold calling is about numbers, the more sales leads that are called each day, the higher the chances of getting meetings/sales enquiries.The problem is, this all takes time, cold calling prospects is a full time job. Telemarketing for construction companies is going to be challenging.
How To Find A Good Telemarketing Agency
Choosing a telemarketing agency that has industry experience, construction telemarketing experience is important; there are hundreds of telemarketing companies around the UK (ranging from freelancers doing calling from home up to large agencies charging hundreds a day for calling).Whatever area of the industry you are in and looking for help with (
telemarketing for roofers
,
telemarketing for surveyors
,
telemarketing for builders
) there are specialist telemarketing firms that can help boasting industry knowledge and experience.
Compare Quotes On Telemarketing For Construction
All telemarketing agencies are in business to generate profit, so shopping around and comparing prices is important in order to prevent overpaying. Like any
price comparison website
, we want to help you get the best construction telemarketing agency, for the lowest price,Telesales costs do vary from agency to agency, some charge per day, some per month; so shopping around and getting quotes is important (as it is with anything these days). The main thing to bear in mind is the agency has
construction marketing
experience.
Further Telemarketing Articles