Telemarketing For Estate Agents
With the growth of the online market, many estate agents are using telemarketing to boost their orders. Telemarketing for estate agents is now very popular and can work along side other areas of marketing such as internet marketing and TV advertising. Just fill in the form to talk with
telemarketing agencies
that are experience in working with estate agents.
Effective Telemarketing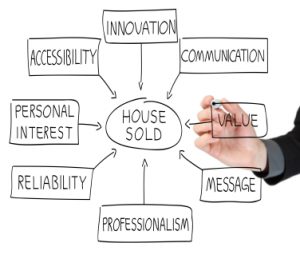 Telemarketing can used both for inbound call handling (for things like competitions, market research surveys etc.) and outbound calling (booking property meetings, generating new leads, offering house surveys etc.). Generally most businesses would use this for lead generation; however you can use it in a slightly different way.
Marketing For Your Business
In an ever more competitive sector, marketing for estate agents needs to be more creative. With the growth of companies like
Rightmove
(and many others) you need deep pockets to compete on the same level playing field. Part of what you can use telemarketing for is linked to your overall marketing strategy. In fact, telemarketing works best when it runs along side other marketing programs.
Marketing for estate agents
is something that involves a lot of work, telemarketing plays as one of several strings in your marketing bow. The majority of telemarketing for estate agents is
B2C telemarketing
and would involve the you calling homeowners to see if they have any interest in moving.
Mortgages
Mortgages are a big part of your service and an area that you will use to actively sell property. Normally you work alongside preferred mortgage partners so that your customers will get their mortgages arrange through you rather than shopping around – more commission. Mortgages are easily handled by telemarketing companies, and very effectively.
Choosing An Agency
There are over 450 telemarketing companies around the UK that; selecting a company that has experience in working with the property sector is very wise. They will have the databases in place, have the skilled callers in place and know how to approach home owners.
Compare Prices On Telemarketing For Estate Agents
All telemarketing agencies are different and all charge differently for their campaigns.
Price comparison websites
are very popular these days, and comparing telemarketing is really no different. Some agencies charge per day, some per month, some even do a cost per call; choosing an agency that suits your budget is wise.
Telemarketing prices
do vary from agency to agency, so shopping around and comparing quotes is wise to avoid overpaying.
Further Telemarketing Articles